Planet Action Figures used to offer payment plans through a third party called partial.ly which allowed the customer to pay monthly payments for any Pre-Order items in our store. Unfortunately due to increasing costs we had to stop using this service as we found our prices were becoming less and less competitive.
We do however have some great news! We still offer Payment Plans on Pre-Order items.
To take advantage simply follow our handy guide below.
To take out a Payment Plan with Planet Action Figures first you will need to navigate to the item page that you are interested in. Once here simply select Preorder/Payment Plan from the drop down box.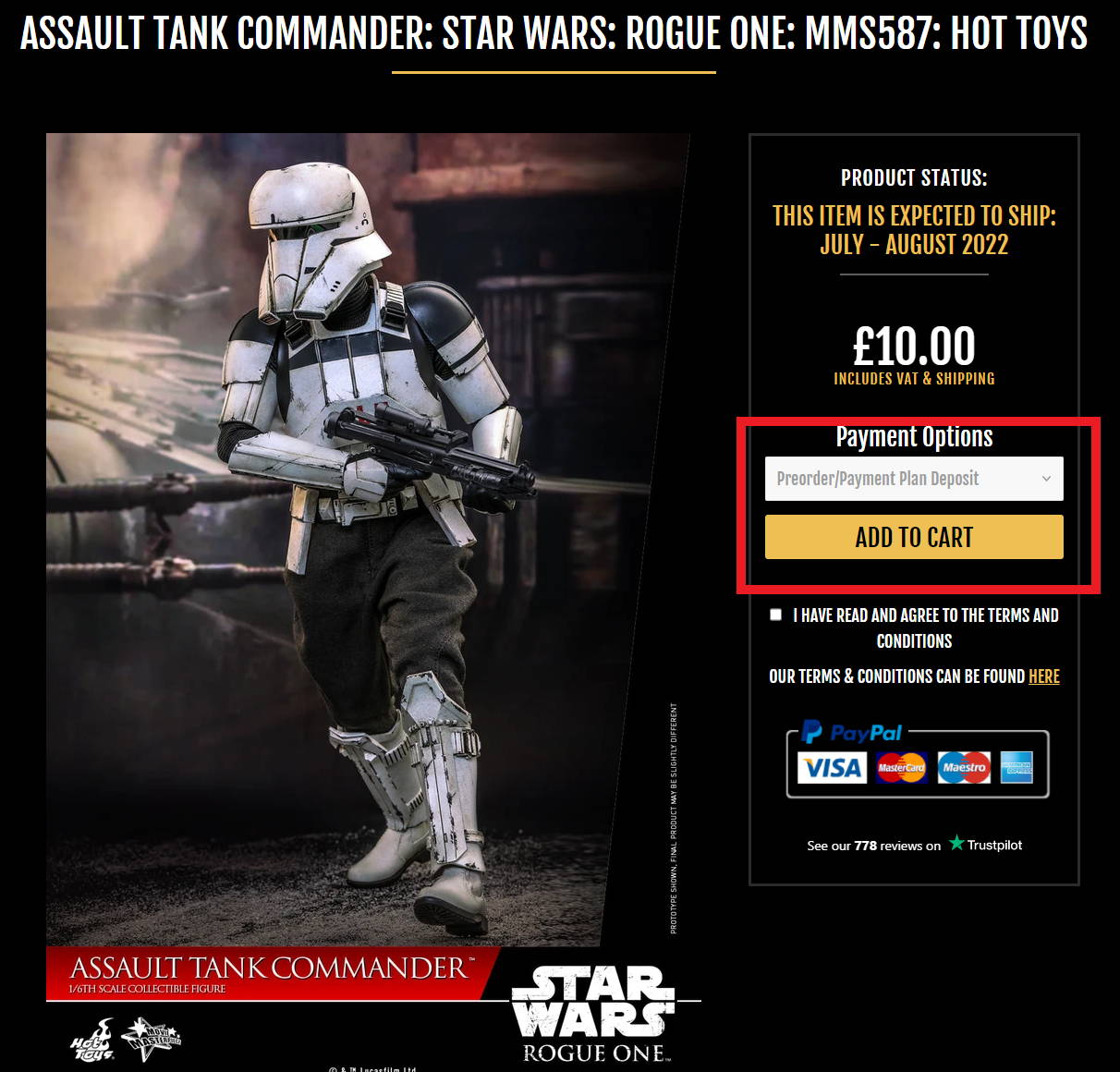 Once you have added the item to the cart you can visit the cart page where you will see an "Order Notes" box. You can write in this box. You can enter that you would like a payment plan. If you forget simply send us an email.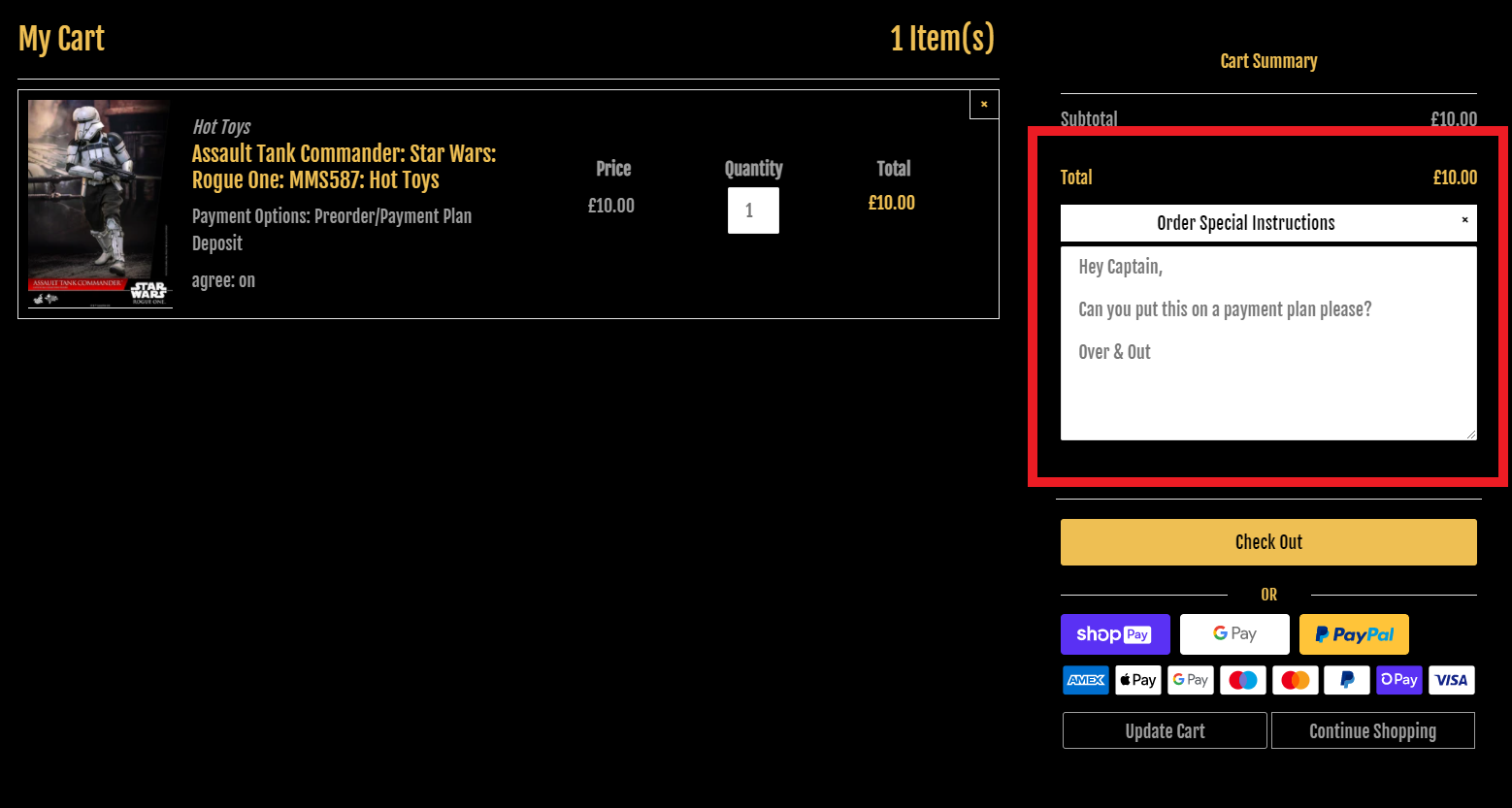 From here you can continue your checkout as normal. We will then send a PayPal invoice to your email address you entered at checkout. This will be for the remaining balance of the item. Using this invoice you can make multiple payments in any amounts you wish and at any time. The only thing to remember is all items must be paid within 30 days of them arriving to us so be sure to check estimated release dates on each products page. It is also worth mentioning that this is not an automated service so you may not receive your invoice straight away. You can always give us a nudge at info@planetactionfigures.co.uk.
If you do not have PayPal you can still use this method and there is no added fees to do so. You can pay by Credit/Debit Card still with no PayPal account.
Thanks for your support!
Team Planet
Sunday,Monday,Tuesday,Wednesday,Thursday,Friday,Saturday
January,February,March,April,May,June,July,August,September,October,November,December
Not enough items available. Only [max] left.
Browse Wishlist
Remove Wishlist